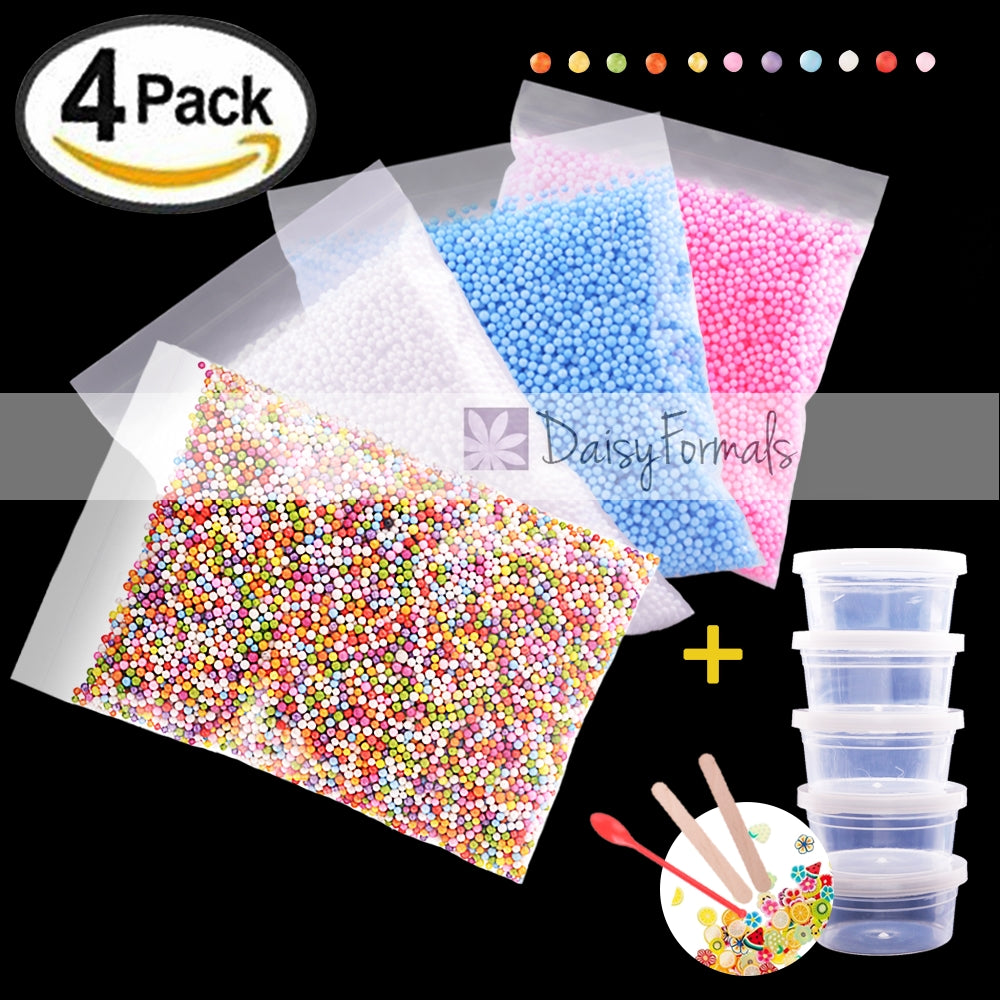 50000pcs Foam Beads for Slime 0.08-0.18 Inch Craft Foam Balls(4Pack) Ideal For Homemade Slime, Kid's Craft, Wedding and Party Decoration, Bonus Fruit Slice + Spoon + Stir Sticks + Slime Containers
☑【PACKAGE INCLUDES】 - total 4 packs(1 pack mixed color,1 pack white,1 pack pink,1 pack blue), plus Bonus Pack of 300pcs Fruit Slice, 5pcs of Slime Containers(2OZ) with Lids for 20g Slime, one Double-Sided Spoon and 2 Stir Sticks, total 50000pcs foam balls

☑【PERFECT SIZE】 - the small foam beads are 0.08-0.18 inches in diameter, bigger foam balls are 0.27-0.35 inches in diameter.

☑【MULTI APPLICATION】 - all kinds of Craft Projects. Create your own Foam Slime, glue them to homemade Holiday & Birthday Cards, Glass Bottles Decoration, Diy toys, Dolls filling, Wedding & Party Decorations, School Projects, Gift box filling & much more

☑【EASY STORAGE】 - Resealable packaging is used for easy storage between uses, which equals NO mess in-between crafting fun!

☑【FUN FOR EVERYONE】 - Not only ideal gift for kids, but also for adults to release stress, they allow you a brief suspension of the self, and find the way back to your inner peace.
Related Products