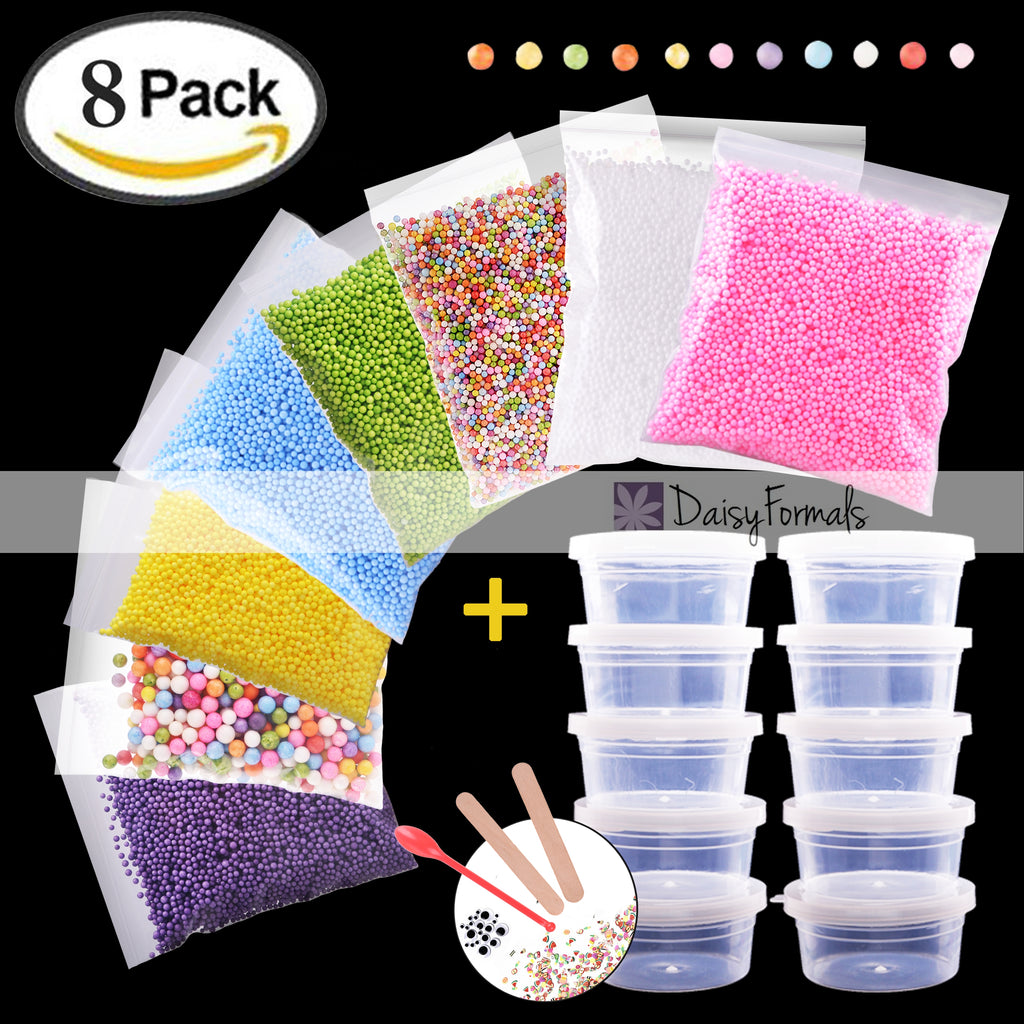 71000pcs Styrofoam Balls for Slime and DIY Crafts Supplies(8Pack), Colorful Foam Beads For Making Floam, School Arts, Fillter - Free Bonus Fruit Slice + Googly Eyes + Slime Tools Set
☑【PACKAGE INCLUDES】 - total 8 pack (1 pack white,1 pack pink,1 pack blue,1 pack purple,1 pack yellow,1 pack green,1 pack mixed color small beads,1 pack mixed color bigger size balls) ,plus Bonus Pack of 300pcs Fruit Slice, 50pcs Sticky Googly Eyes(2mm-12mm), 10pcs of Slime Containers(2OZ) with Lids for 20g Slime, one Double-Sided Spoon and 2 Stir Sticks, total 71000pcs foam balls

☑【PERFECT SIZE】 - the small foam beads are 0.08-0.18 inches in diameter, bigger foam balls are 0.27-0.35 inches in diameter.

☑【MULTI APPLICATION】 - all kinds of Craft Projects. Create your own Foam Slime, glue them to homemade Holiday & Birthday Cards, Glass Bottles Decoration, Diy toys, Dolls filling, Wedding & Party Decorations, School Projects, Gift box filling & much more

☑【EASY STORAGE】 - Resealable packaging is used for easy storage between uses, which equals NO mess in-between crafting fun!

☑【FUN FOR EVERYONE】- Not only ideal gift for kids, but also for adults to release stress, they allow you a brief suspension of the self, and find the way back to your inner peace.
Related Products