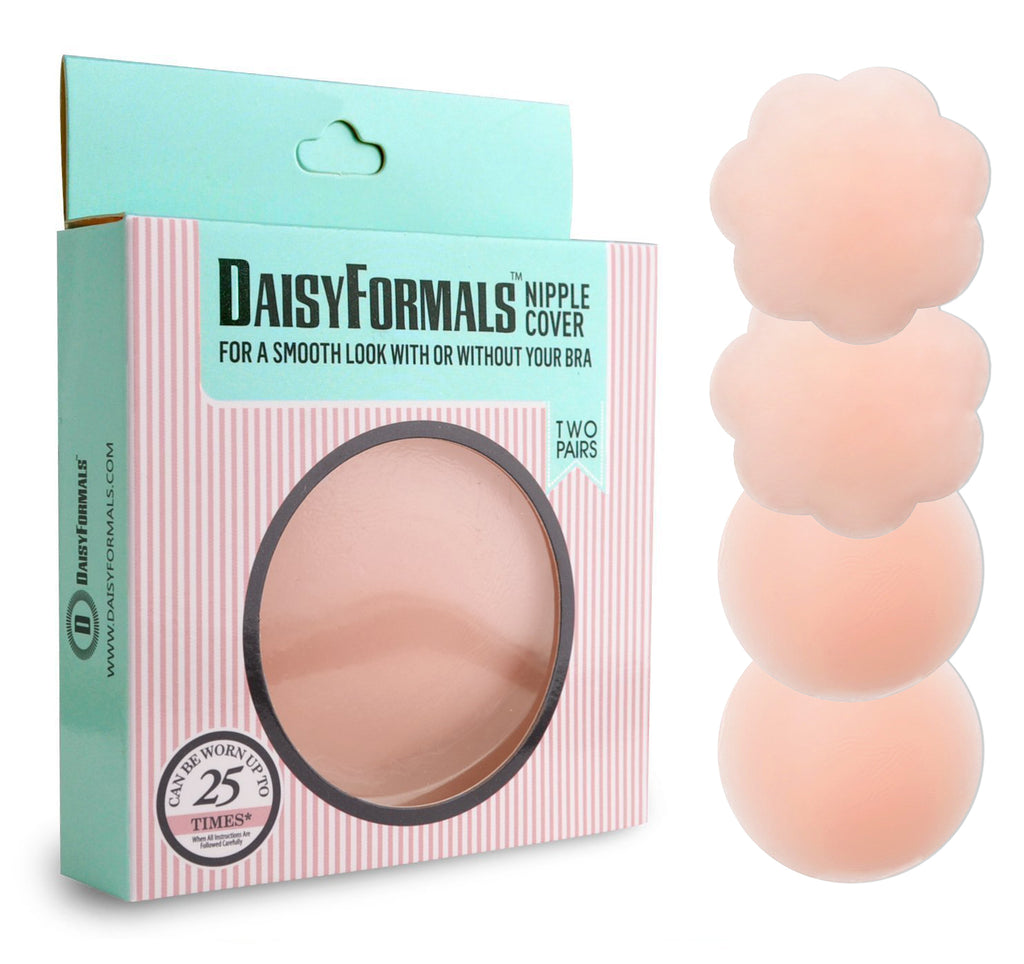 DaisyFormals Thin Pasties - Reusable Adhesive Silicone Nipple Covers (2 Pairs)
PERFECT COMPANION FOR LATEST TRENDS - DAISY SILICONE NIPPLE COVERS are shaped to give you that ultra-smooth appearance and fit perfectly under bralettes, crop tops,T-shirts, swimwear, backlessclothes!

SELF-ADHESIVE & REUSABLE - After each use, simply hand wash the nipple concealers under warm water with a mild soap and let air dry face down. Once dry, self-adhesive properties are restored and can be reused 25 times or more.

COMFORTABLE & SEXY - Our Nipple Covers are so comfortable you will forget you have them on, giving you that natural feeling!

LIGHTWEIGHT AND HANDY - Designed to be small enough to fit in a handbag, Carry these petals in your purse anytime and anywhere for a quick fashion fix.
Related Products